Here at Global Music Visions C.I.C.  we provide informative Visual Impairment Awareness and Support Sessions for Businesses, Community Groups and Care Providers.
Businesses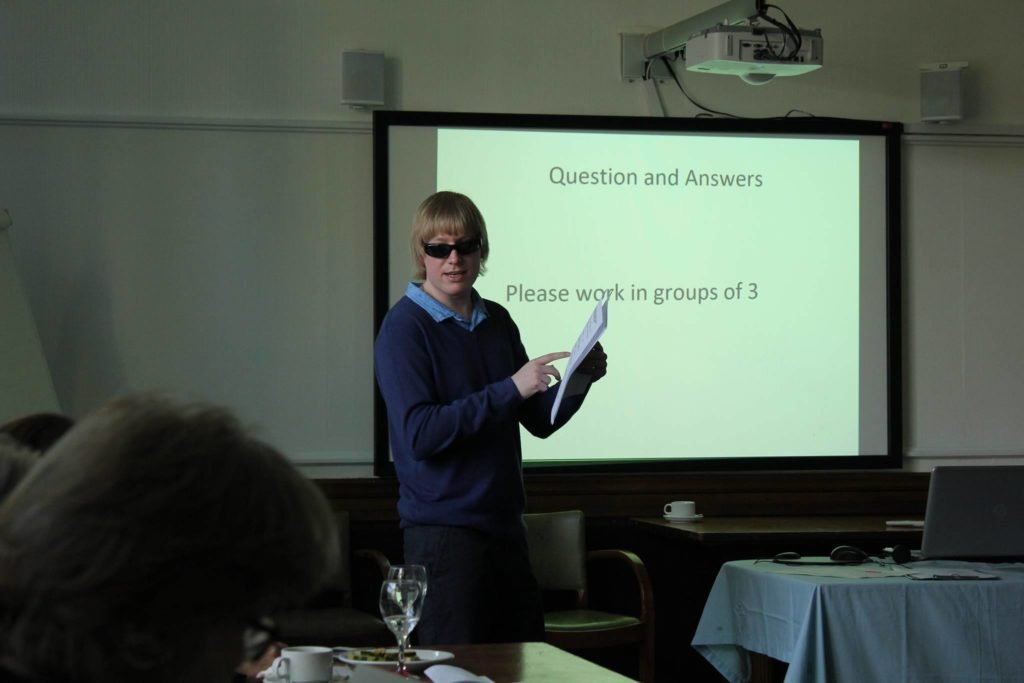 Our facilitators have first-hand experiences of visual impairment. They speak about their own challenges; the obstacles they have encountered; the changes that can be made to make both the workplace and the work undertaken as accessible as possible.
We charge fees for these sessions, and any surplus generated is used to provide subsidised or free training, to groups who are visually impaired or disabled, and also to facilitate our music workshops, and creative projects.
Get in touch with us for more information.
Individuals and Groups
We support individuals and speak to groups who are visually impaired on issues around accessibility to venues, leisure activities, and the workplace.  We link with other service providers to highlight what is available locally to promote inclusion and independence.
Our aim is to promote equal opportunity, to raise awareness and breakdown the barriers surrounding disability.
Get in touch with us for more information.