David and Jim have been facilitating music workshops to enable a group of VI and non-VI students to achieve the Arts Council England Bronze Arts Award.
With additional support from the teaching staff, the students were able to complete their work using iPads, laptops, Braille Notes, pens and paper, and music equipment. The students were able to achieve the following objectives:
Participating in an Art form: The students wrote the lyrics and composed the music for a song, which was recorded by a fellow group member. This was then put on to a CD, for their evidence folders. David and Jim supported this.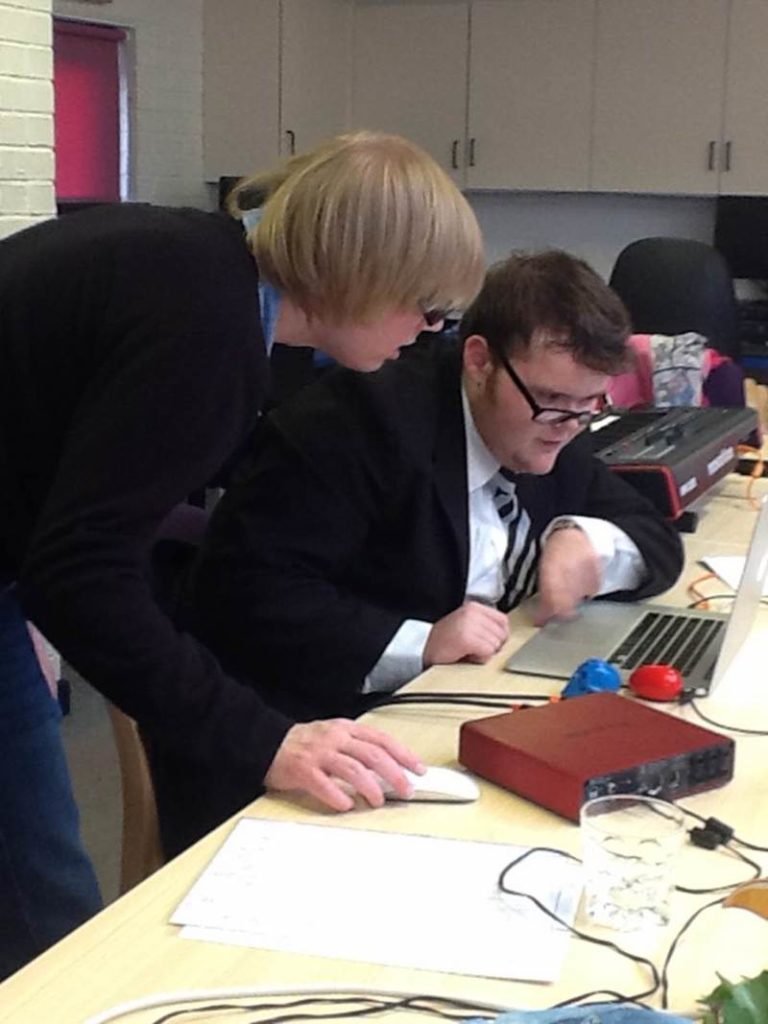 Attending a music event: The School hosted a charity event, which some of the group attended. David and Jim also hosted a short event for the group in the VI Unit of the School.
Inspirational person, duo, or group/band: Group members chose someone to write, draw or talk about, who inspires them through the art of music.
Pass on a particular Arts Skill: This included demonstrating keyboard, guitar, drumming, and music technology skills to the group, and to Jim and David.
This project has been documented by the facilitators, through weekly written evaluations, staff at the school, through feedback, discussions, photo/video evidence, and quotes. The students, through their participation on the project, written quotes, question feedback sheets, and their evidence folders, and photo/ video captured.
To find out more about SoCo Music Project visit one of the links below.
Website: www.socomusicproject.org.uk
Facebook: www.facebook.com/SoCoMusicProj/
Twitter: www.twitter.com/socomusic