Following his graduation, David Shervill, Founder of Global Music Visions, is now a Fellow of the School for Social Entrepreneurs, Hampshire.
With support from the Social Entrepreneurs course and from Lloyds Banking Group, Global Music Visions will continue to achieve its goal.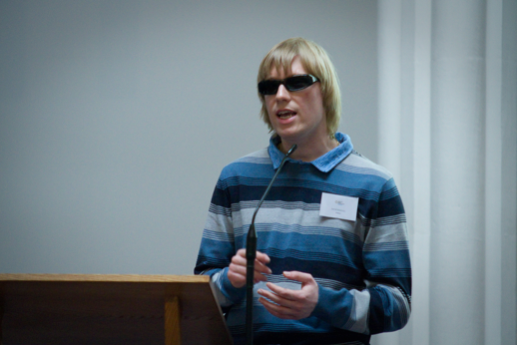 David Shervill giving his presentation speech at the SSE Graduation Event.