Global Music Visions C.I.C. were asked by Artist Clarke Reynolds to create soundtracks for use during his residency with Sticks Gallery in Fareham Shopping Centre. We created a Sea Soundscape, plus sounds for a Citrus Still Life session, and also a relaxing Country Meadow, to stimulate artistic ideas.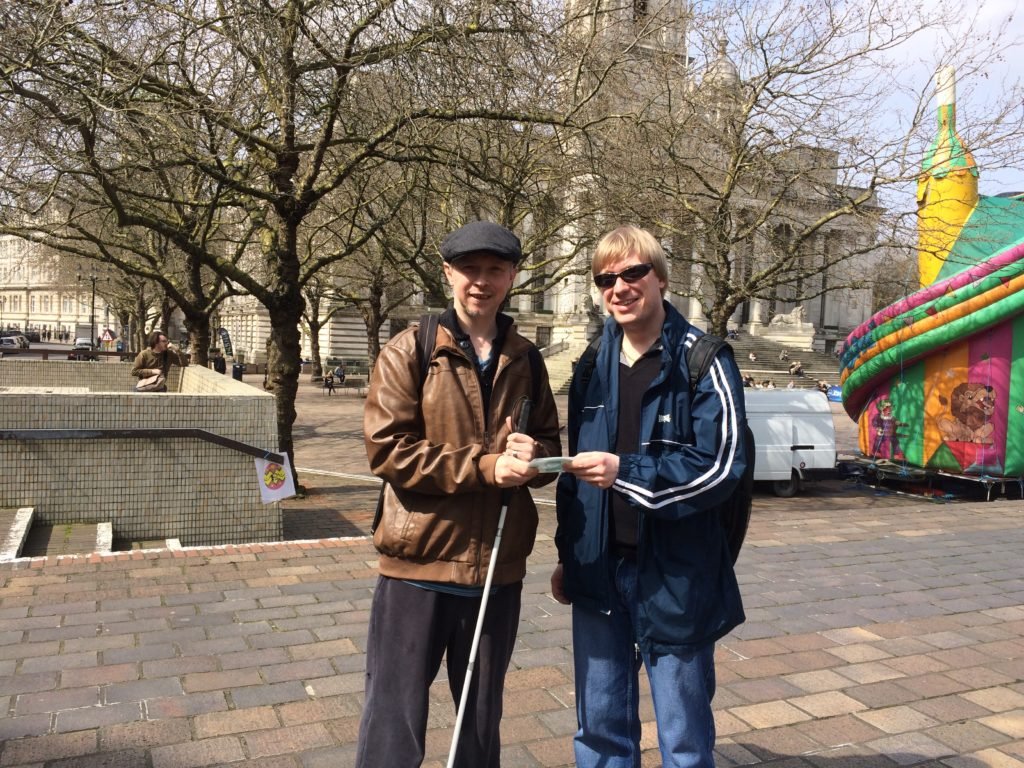 The purpose of the Exhibition is to encourage visually impaired people to experience art using taste, touch, smell, and sound senses, as triggers for producing their own art work. It is also hoped that people with vision will also explore Clarke's artwork.
Clarke's residency begins on 23rd April until 20th May 2018. People are welcome to come and join Clarke working on his art exhibits, and to produce something themselves.
From 20th – 27th May, between 11am to 4pm there will be a solo exhibition of the work produced.
To find out more please contact Clarke Reynolds on:
Contact Number: 07432242834