Global Music Visions has been working for over a year now as part of the Rant Music Project, at the Charles Dickens Centre, Lake Road in Portsmouth.
We have been working with David Ord, a musician who plays the Clarinet and saxophone. He wanted to be recorded playing along to some of his favourite songs.
Now, with our support, he has got an album of his own called Music Inspiration, and there may be more in the future.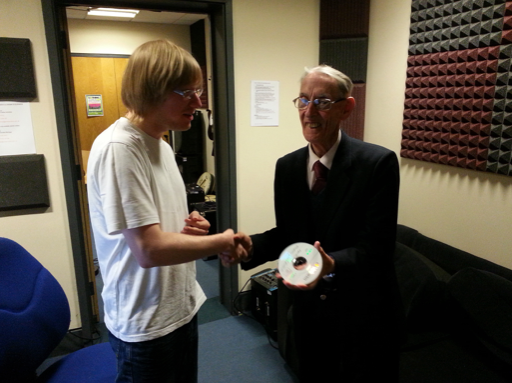 Mr. David Ord receiving his completed album from the sound engineer, on the project Mr. David Shervill of GMV.