David and Jim went to Southampton Sight to run a music workshop for a group of visually impaired young people. It was a group with quite a wide age range.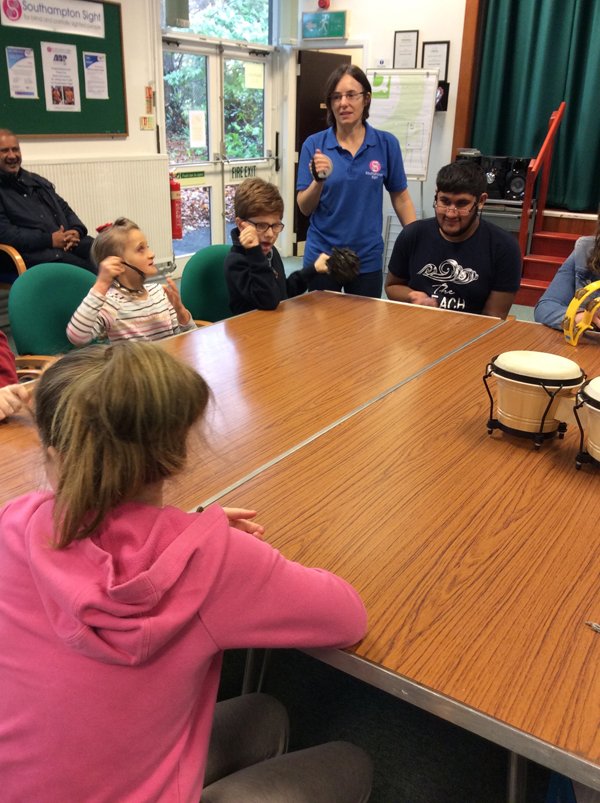 After a sing-along warm up, the group decided to compose a song about a teddy bear called Chic. Mind mapping their ideas onto paper gave the group the opportunity to think about and discuss what Chic might be like, what he would like to eat, things he liked to do, etc.
They wrote their own lyrics to the song using the ideas from the mind map. The song was called "My friend Chic", and was inspired by a participant's teddy bear.
They randomly chose some chords, which Jim used to create a tune on the acoustic guitar.
Using percussion instruments to play along with Jim, the group sang the lyrics they had written. The group also performed the song at the end of the session to friends, family, and staff members.
Everyone had an enjoyable time, according to the feedback received.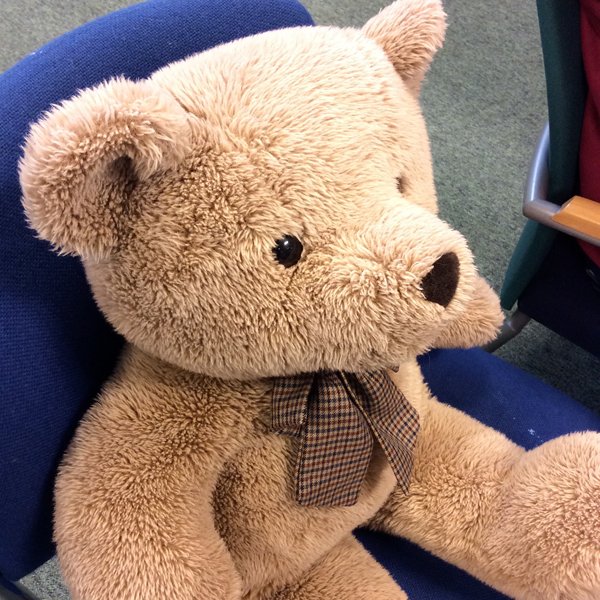 To find out more about SoCo Music Project, visit the links below:
Website: www.socomusicproject.org.uk
Facebook: www.facebook.com/SoCoMusicProj/
Twitter: twitter.com/socomusic
To find out more about Southampton Sight, and the services they offer, visit the links below:
Website: southamptonsight.org.uk
Facebook: www.facebook.com/sotonsight2010/
Twitter: twitter.com/sotonsight?lang=en
Contact Number: 023 8076 9882