David of Global Music Visions C.I.C. and the Conan Doyle Collection officers met in the Charles Dickens Centre, Lake Road, Portsmouth.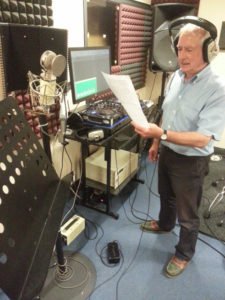 We were there to record another session of audio description, narrated by Richard a volunteer from the Portsmouth Central Library.
These describe images in detail contained within sixteen panels from the Arthur Conan Doyle Collection. The information on each panel will be read out using a pen friend, or other hand held device.
This will enable sighted and visually impaired persons to have equal access to the artifacts within this portable exhibition.