This Event is being held at Gunwharf Quays, Gunwharf Quays House, Portsmouth, PO1 3TZ, 10:30am to 1:30pm. This event  is organised by Toucan Diversity Training Ltd, and facilitated by Madissa Asgari MA, BA (Hons) and David Shervill, Founder of Global Music Visions C.I.C.
Topics covered include: History and Models of Disability, the Equality Act 2010, Understanding Visual Impairment, and how to promote inclusive practice around visual and communication needs.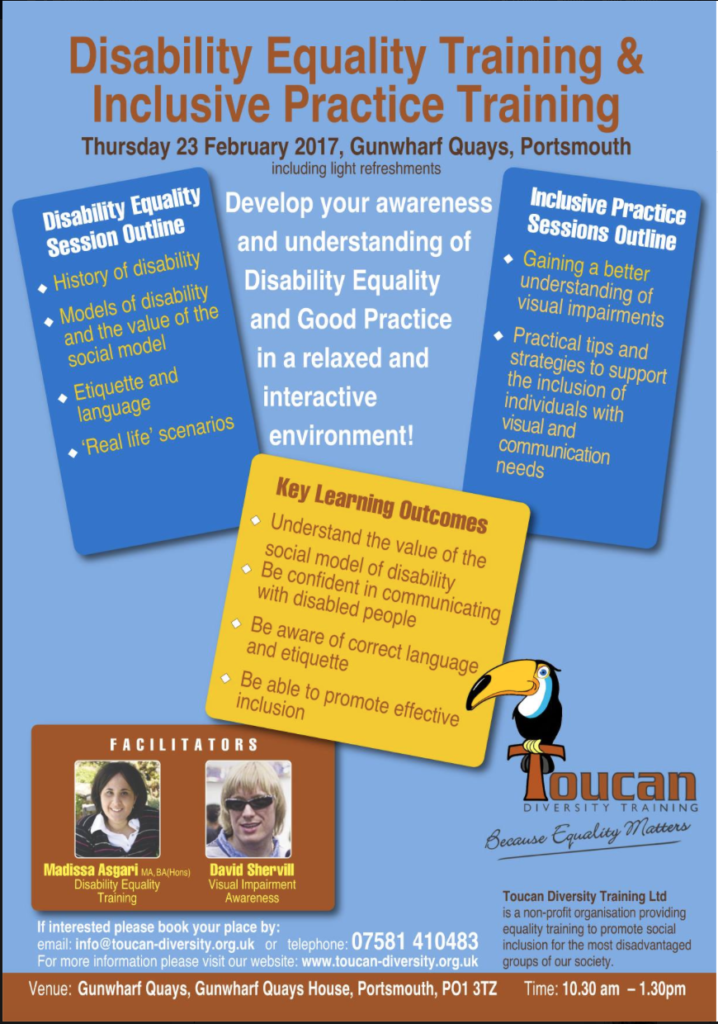 Session Outcomes Include: Understanding the value of the Social Model of Disability, be confident in communicating with disabled people, the use of correct language and etiquette, and be able to promote effective inclusion.
Find out more about Toucan Diversity Training Ltd
Website: www.toucan-diversity.org.uk
Facebook: www.facebook.com/Toucan.Diversity
Phone: 07834885539