Tuesday 18th October 2016, our Founder David gave a talk organised as part of a training workshop facilitated by Toucan Diversity Training Ltd. He spoke about his life being visually impaired, the obstacles around daily living, and how he has learnt to cope. David also suggested ways in which society could make services and communities accessible to someone who is visually impaired.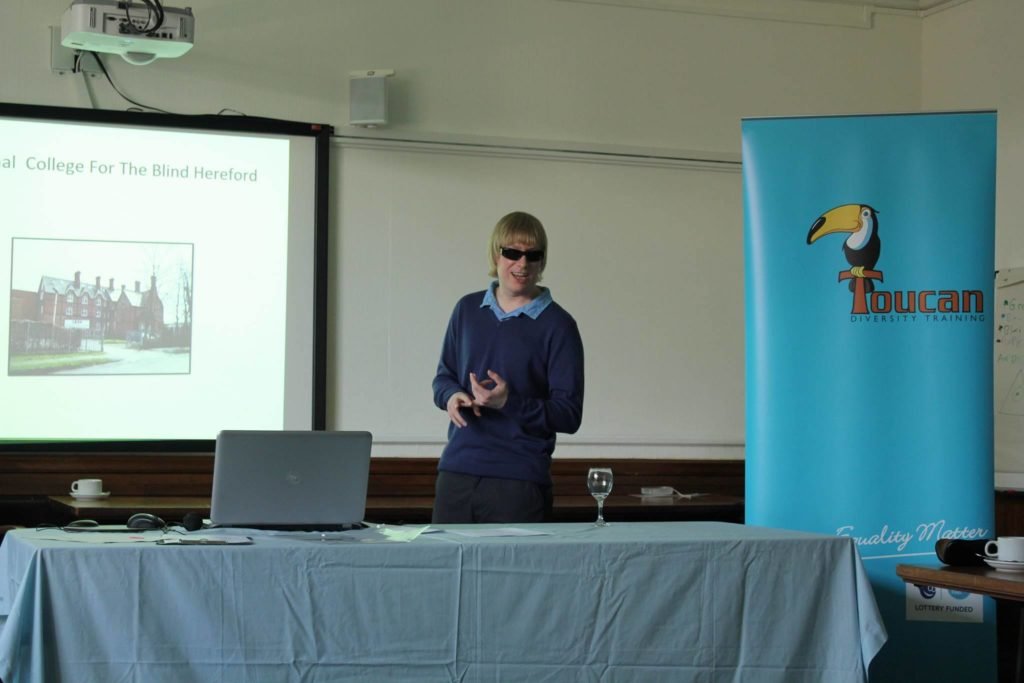 There were two other key speakers: Madissa Asgari is Toucan Diversity's principle trainer. She spoke about Disability Equality, which includes topics such as the history of Disability, the Models(theories) of Disability and etiquette and language. Madissa also talked about her experiences of having a physical disability.
Emily Dewey spoke about her life being on the Autism Spectrum, sharing her experiences of what it was like for her growing up. She spoke about what coping methods she has learnt, especially when dealing with unexpected changes in her daily routine.
To find out more about Toucan Diversity Training Ltd:
Website: www.toucan-diversity.org.uk
Facebook: Toucan.Diversity Training Ltd
Phone: 07834885539