Today was another good session, hosted by Toucan Diversity Training Ltd, at Gunwharf Quays Portsmouth.
Our Founder, David Shervill spoke about his own visual impairments, and gave practical tips and strategies, to support the inclusion of individuals with visual and communication needs.
Maddisa Asgari MA, BA (Hons) spoke about the history and modals of disability, Etiquette and Language, and real life scenarios.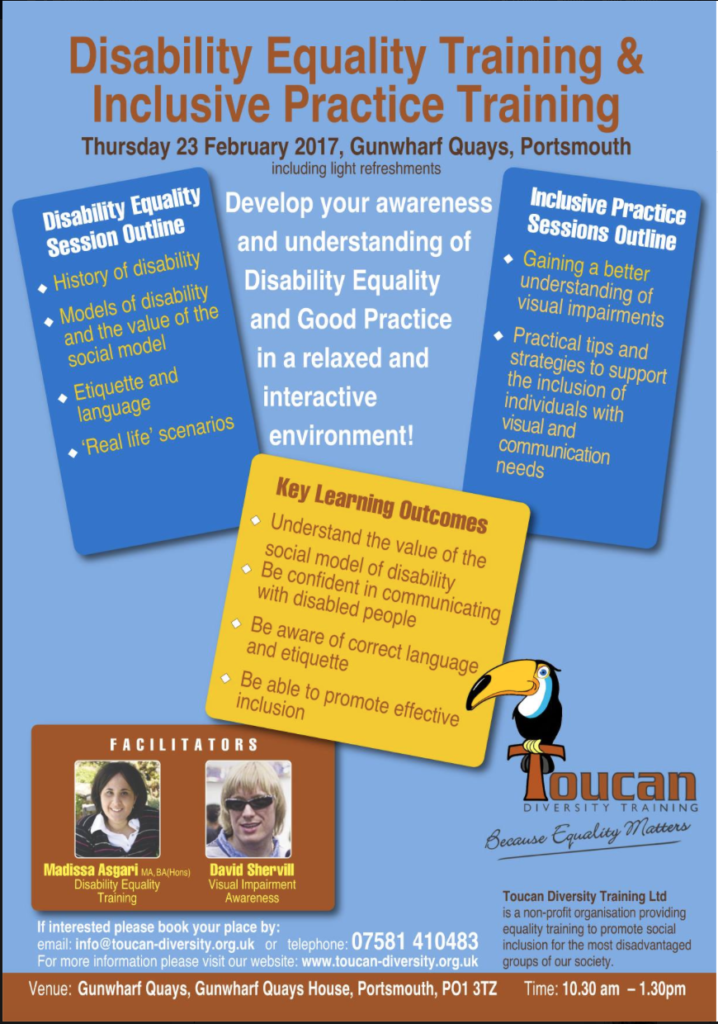 To find out more about Toucan Diversity Training Ltd, you can contact them via:
Email: [email protected]
Website: www.toucan-diversity.org.uk
Facebook: www.facebook.com/Toucan.Diversity
Twitter: @ToucanDiversity
Phone: 07834885539